Photo Credit – Ewanerd
UK Junior Winter Series Round One – Portmoak Airfield
From 13th to 15th October 2023, we welcomed 70 Junior pilots between the ages of 14 and 26 for Round One of the UK Junior Winter Series. It turned out to be a spectacular weekend of flying with many achievements from both our visiting and resident pilots.
Congratulations goes to:
Mason Maxwell (SGC) – on going solo on his 14th birthday! The earliest a pilot can go solo in gliding!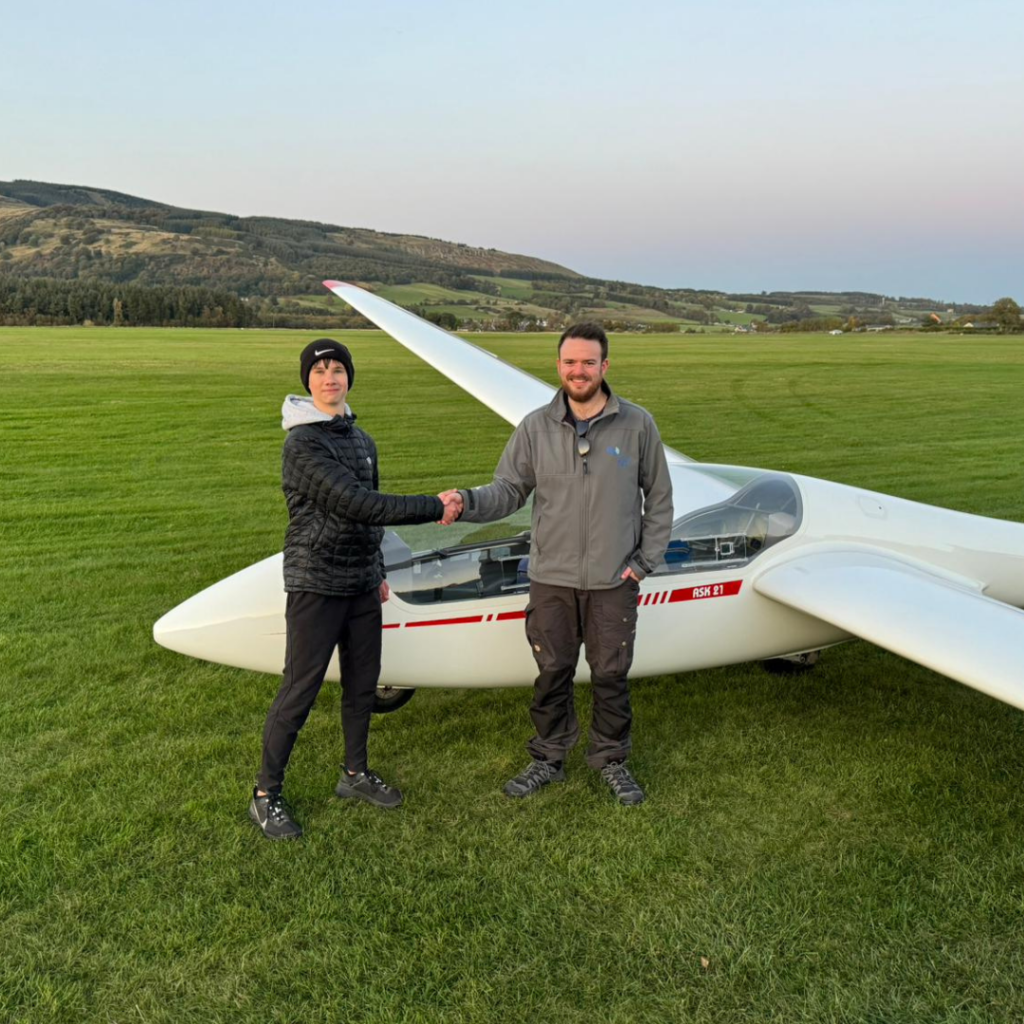 Badge Achievements
2 x Diamond Height Gain – Steward Reid (SGC) and Martyn Cobham
1 x Gold Height – Seb Van Der Stichele
1 x Silver Distance – Steward Reid (SGC)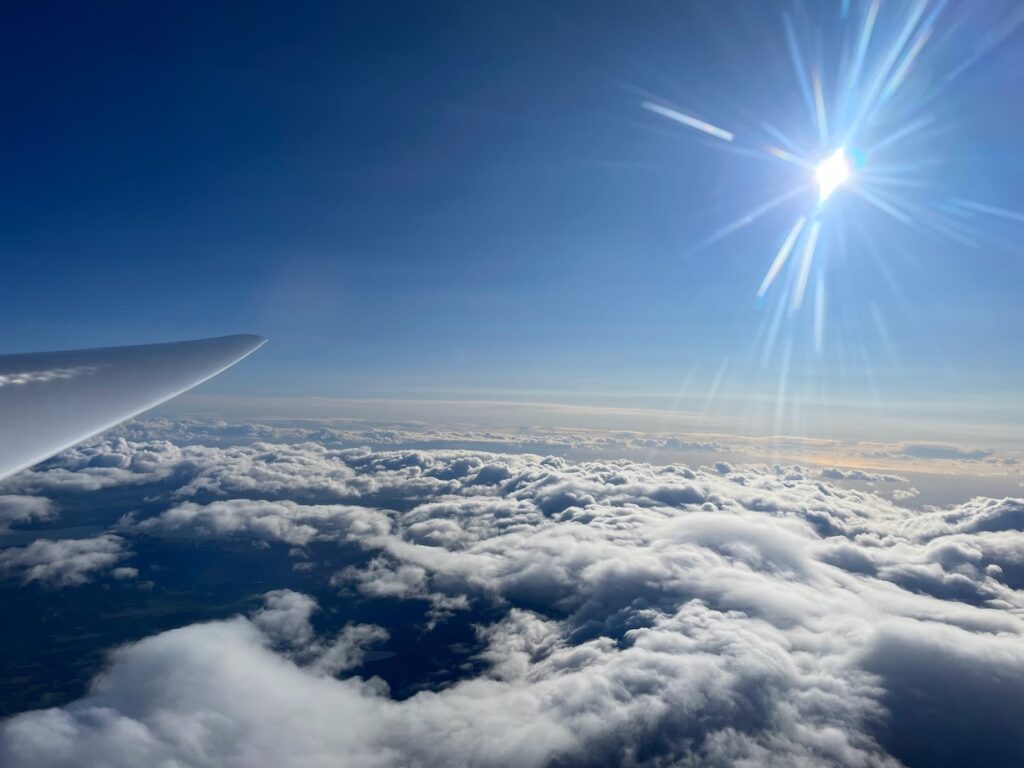 Photo Credit – Martyn Cobham
You can find out more about gliding badge requirements here: https://members.gliding.co.uk/badges-certificates-and-claims/
Our visitors who are generally more accustomed to flying in thermals and flat land managed to enjoy flying along the ridge of Bishop Hill and experiencing mountain wave. The weather allowed for some fantastic flights and we enjoyed seeing their photos over the weekend.
The airfield saw 60 launches on Friday, 100 on Saturday, and a further 70 on Sunday. We also enjoyed catering all weekend provided by Gordon from Procaffeinate.
We hope all our Junior pilots had an enjoyable and memorable weekend with us and we hope to welcome you back soon for more of what gliding in Scotland has to offer!
You can find out more about future Junior Gliding events here: https://members.gliding.co.uk/junior-gliding/junior-events/
We offer Junior Membership at a reduced annual cost of £250.00 plus capitation if applicable (Over 21 years old). Get in touch with our office to find out how you can join us as a member!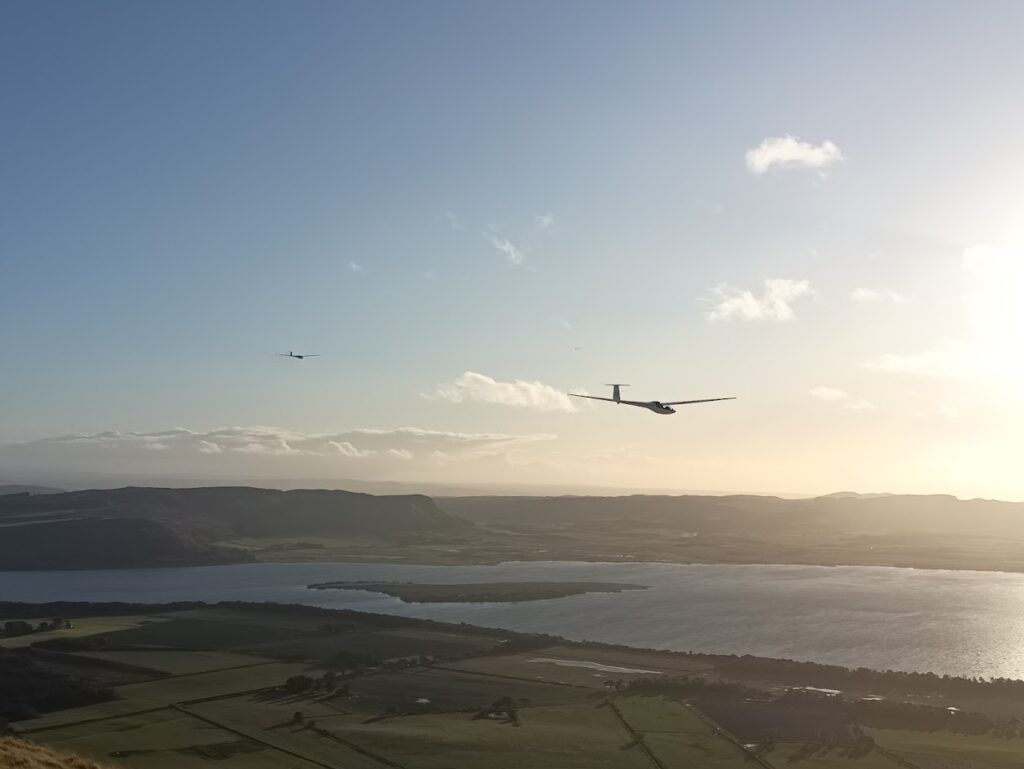 Photo Credit – Aliaksei Pilko